sicoma omg twin shaft concrete mixers
Our twin shaft concrete mixers can cope with any mixing job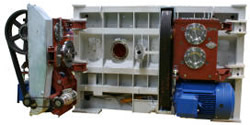 The most widely used, heavy duty twin-shaft models in the world today. Also known as double-shaft mixers, we have over 6000 in use today from ready-mix to precast, block, paver and dam applications.
Why choose a sicoma omg twin shaft mixer?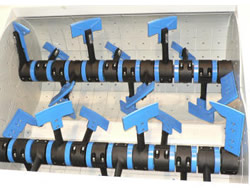 24/7 continuous batch production
Central mixing reduces wear on outer liner tiles
Brinell 600 Ni-hard tiles give longer life with extra-abrasive aggregates, with quick and easy replacement
Patented triple shaft seals act as one-way value, with less grease use and no mix contamination
Gearboxes manufactured in-house
Oil-bath lubricated gearboxes and bearings reduces maintenance
Download our twin shaft mixer pdf brochure
Give us a call to discuss what you need and how we can help.