Piccini Mobile Batching Plant with OMG mixer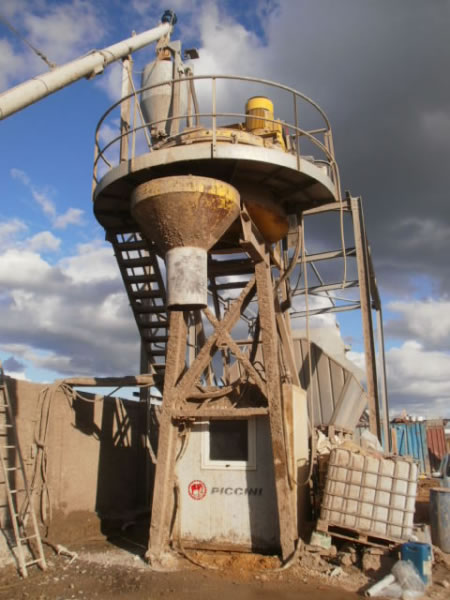 Mobile plant output of 54 cubic metres per hour. Can be 3 - 6 bin, currently set as 4.
Batch Plant is completely mobile, folds away as a flat pack system for movment via 40 foot container or flat bed trailer.
Download the mobile batching plant features and specifications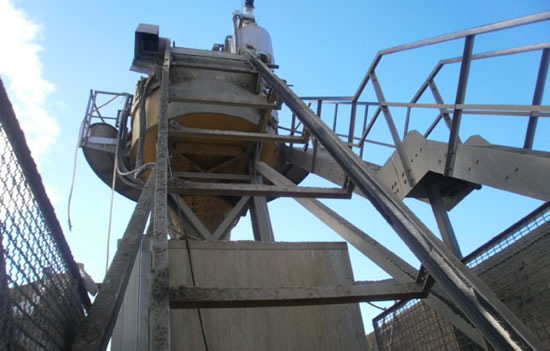 1 cubic metre output OMG planetary mixer (1200litres)
Mixer is fed by a 1650 litre skip hoisted via steel cables
The plant has the capacity of 42m³ aggregate storage either split into 3 or 6 bins, currently the plant is split into 4 bin usage.
5000kg belt weigh capacity for aggregates
600kgs cement hopper capacity mounted by pan mixer with cement silo feed inlet
Admixture pump mounted in batch cabin controlled by automatic/manual batch system
The plant is controlled via automatic / manual computer with recipe storage, automatic preset admixture dosage, and docket printer, all mounted in self-contained insulated batch cabin mounted on frame of batch plant.
Download the mobile batching plant features and specifications